We recently updated some features in the Accrualify platform to create a better experience for you and your vendors. Key updates include:

Automatic Notifications to PO Point of Contact
If a point of contact is assigned to a purchase order, they will now receive automated communications any time a PO is approved or rejected or if an invoice is linked to it.

Expense Policies Can Be Applied to Multiple
Subsidiaries and Departments
Expense reimbursement policies can now be applied to multiple specific subsidiaries and departments. To add multiple subs or departments, just click the green "+" icon in the policies general settings.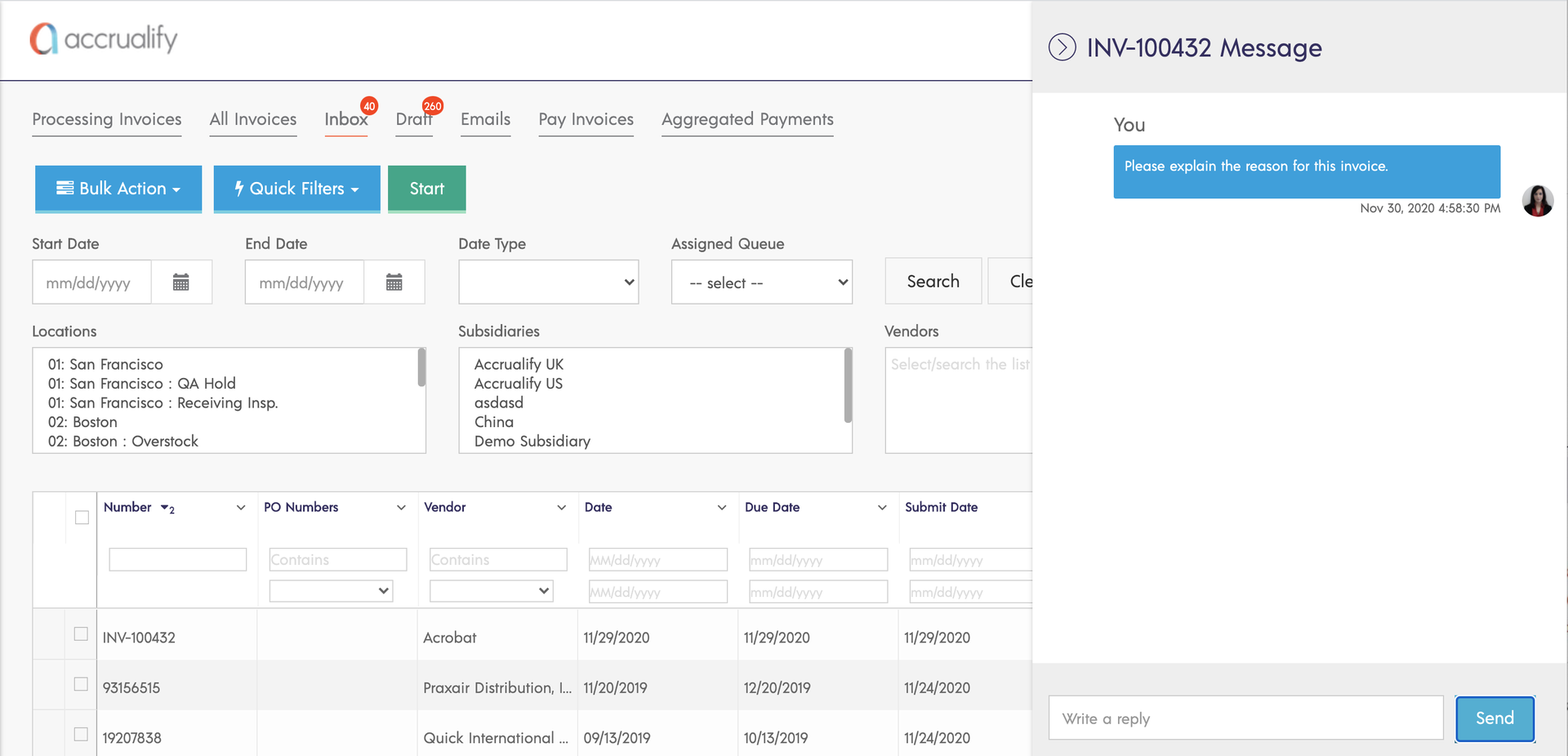 Messaging Now Available in Invoice Inbox
Admins that have access to the Invoice Inbox can now message account managers and other system users directly from the inbox similar to other areas of the Accrualify platform.
Additional Platform Updates
Fixed budget closing issues.
Exposed description details as a column in the virtual card grid.
Added the ability to link multiple locations to a subsidiary.
Admins can now force sync new users to their ERP.
Added a company setting to disallow vendors from entering banking details in the vendor portal.
PO default billing address now defined by the subsidiary.
Vendors are now notified by email when a new purchaser adds them.
UI/UX updates.
Integration improvements or additions to several ERPs.
Various bug fixes.
System performance updates.