We recently updated some features in the Accrualify platform to create a better experience for you and your vendors. Key updates include: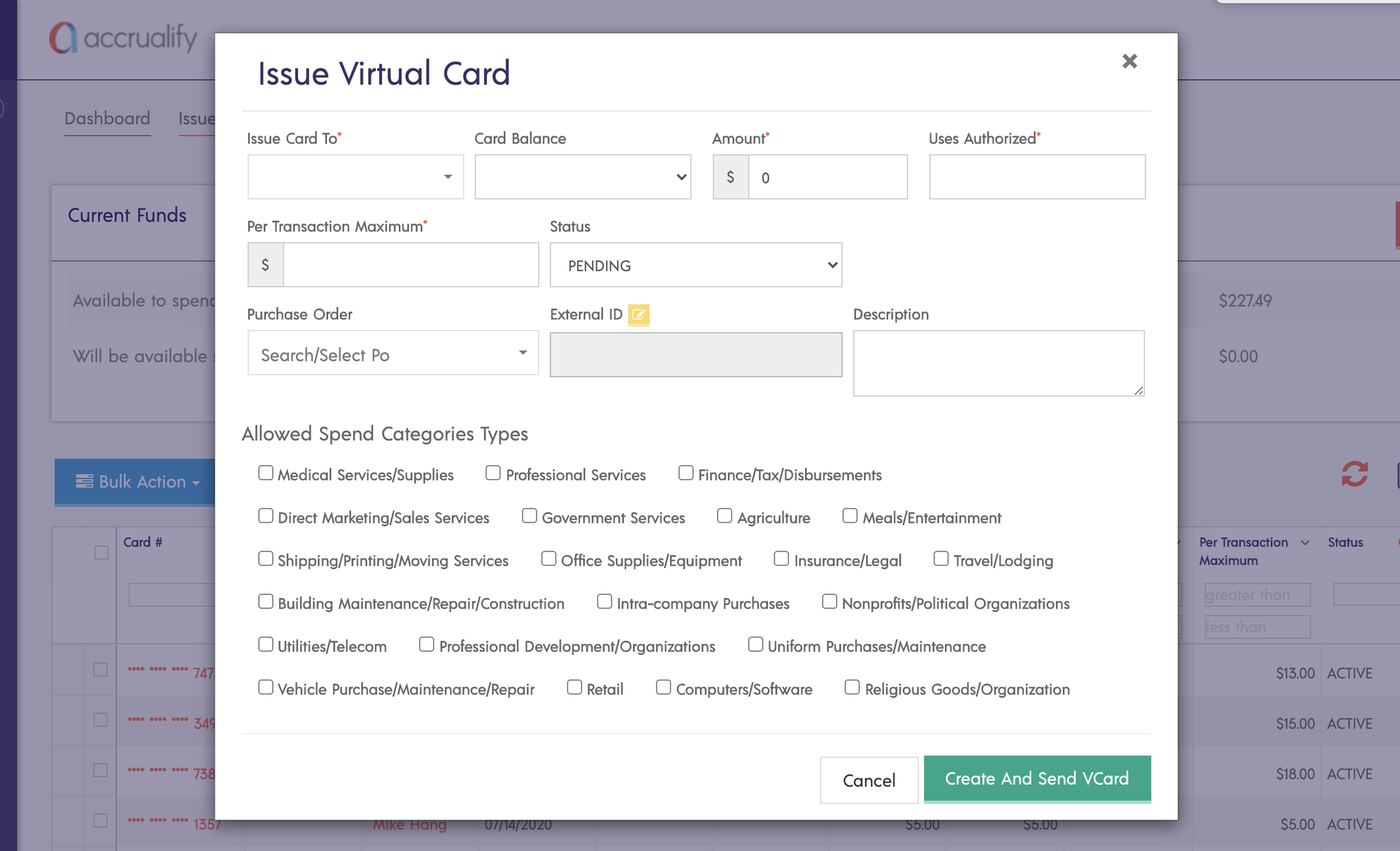 Updated Allowed Spend Categories for Visa Virtual Cards
We have updated our list of categories to include even more options for more precise spend control on your Visa virtual card program.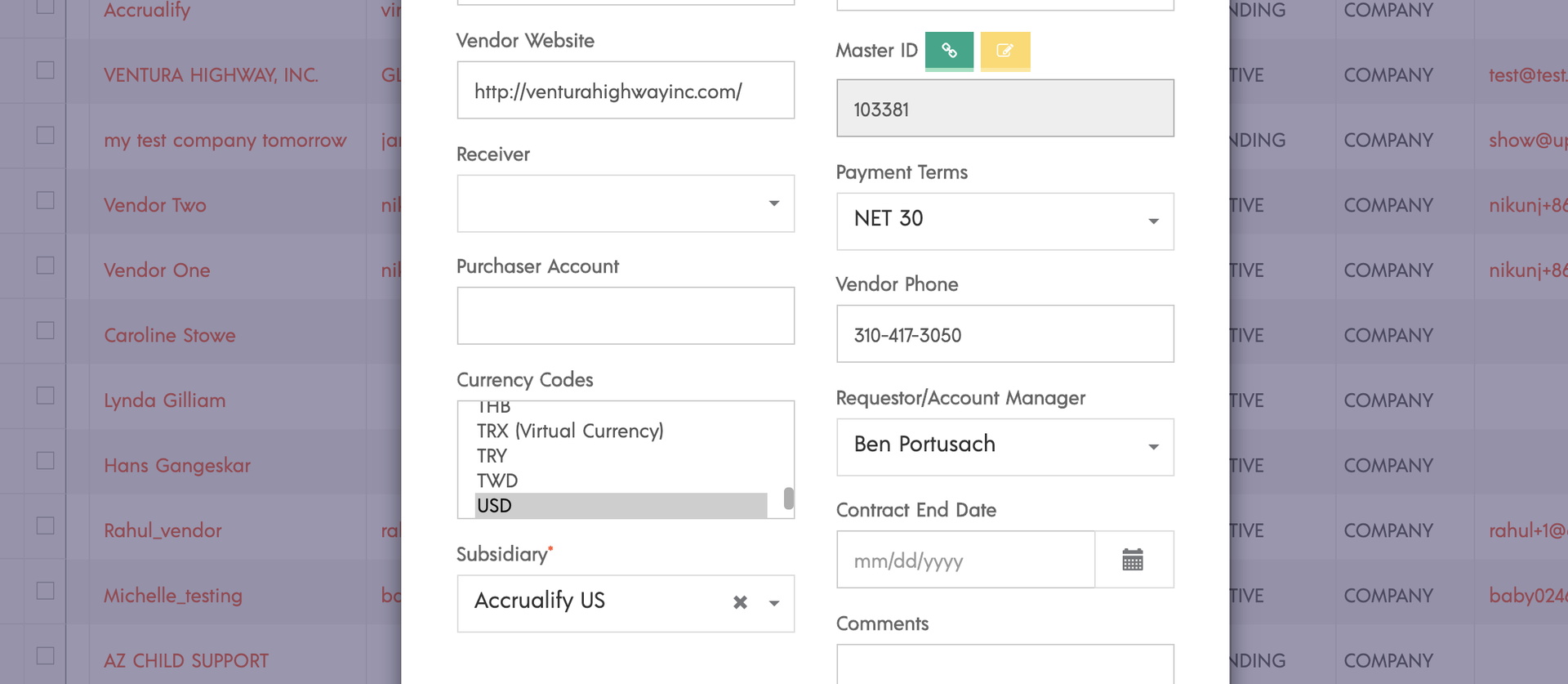 Multiple Currency Support For Vendors
You can now set multiple currency default for vendors. To add more than one supported currency, select the vendor you wish to select and multi-select the supported currencies.
Additional Platform Updates
Updated to vendor contact management.
Additional Payment Report details added.
Additional currencies now supported for payments.
Usability updates to the Corporate Card Module for the Visa program.
Changes to payment remittance email.
UI/UX updates.
Integration improvements or additions to several ERPs.
Various bug fixes.
System performance updates.