We recently updated some features in the Accrualify platform to create a better experience for you and your vendors. Key updates include: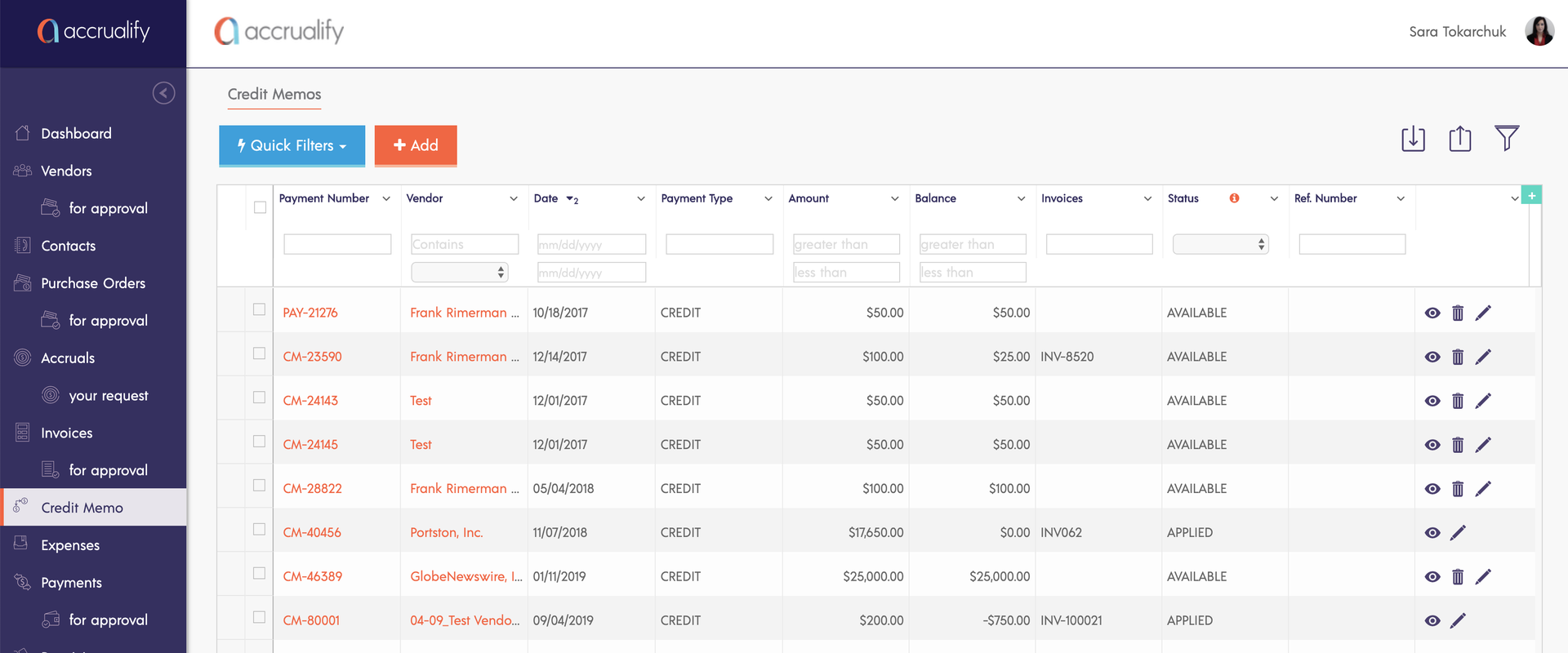 New Credit Memo Section
We've separated the credit memos out of the payments section for easier access. More features and functionality coming in the very near future, so keep your eye out for a more robust credit memo section!
Additional Platform Updates
Improved messaging functionality.
Improvements to some of the canned reports.
Minor improvements and fixes to the Vendor Portal.
UI/UX updates.
Integration improvements or additions to several ERPs.
Various bug fixes.
System performance updates.