We recently updated some features in the Accrualify platform to create a better experience for you and your vendors. Key updates include: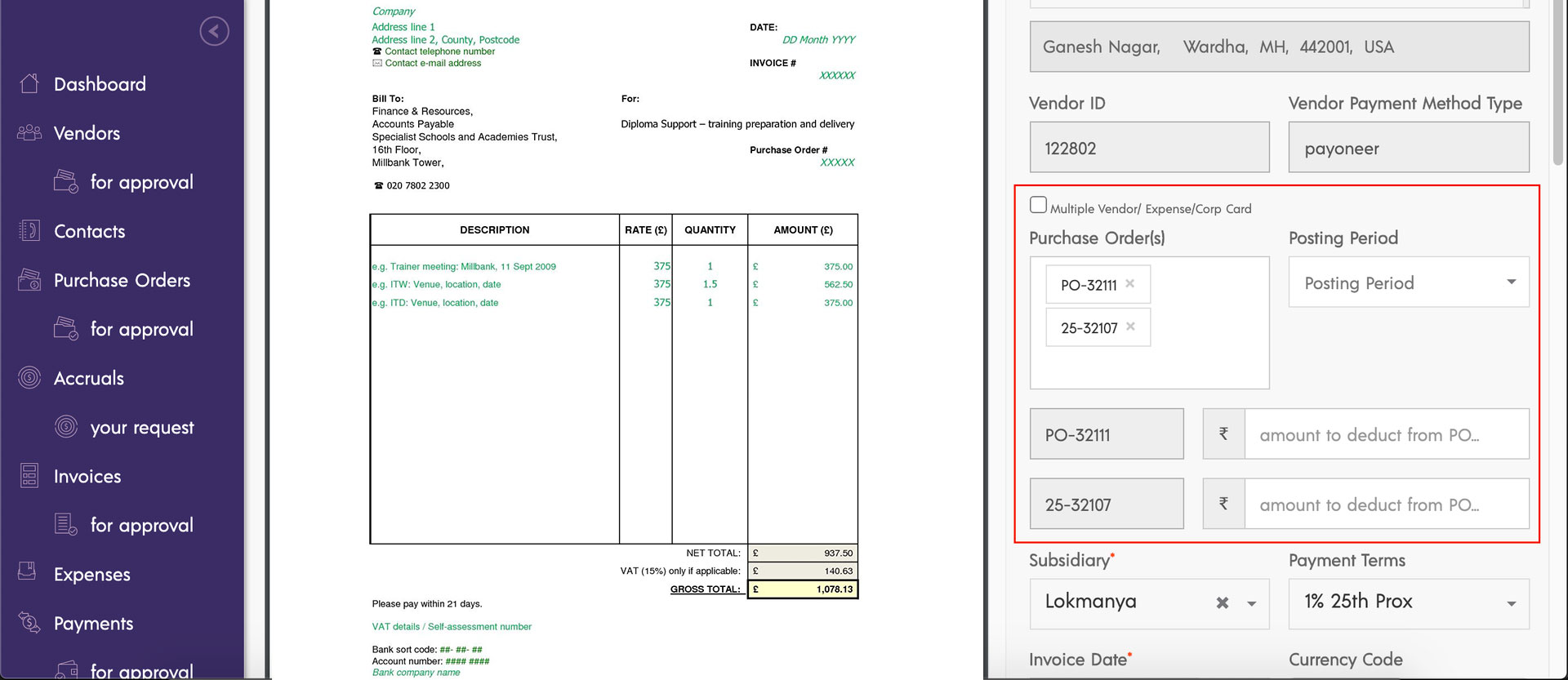 Link Defined Invoice Amounts to Multiple POs
Accrualify now has the ability to link multiple POs with user defined distribution amounts for header-level only invoices.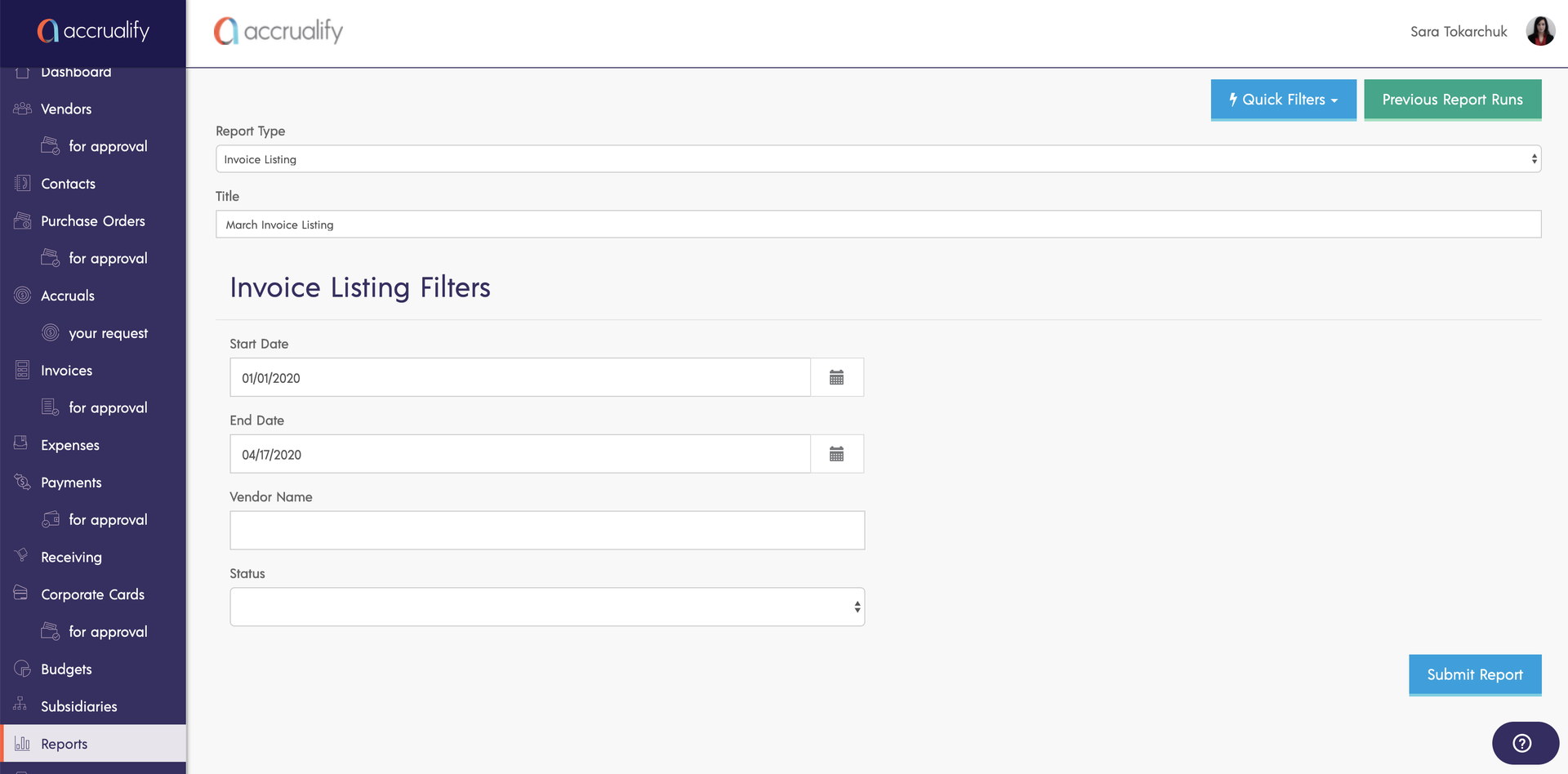 Updated Reports
We've added new data fields to the Invoice, Vendor, Payment, and Contact Listing reports for a more thorough look at your ecosystem.

Duplicate Line Items in the PO Request Form
For a faster requesting experience, the PO request form now has a copy line item function.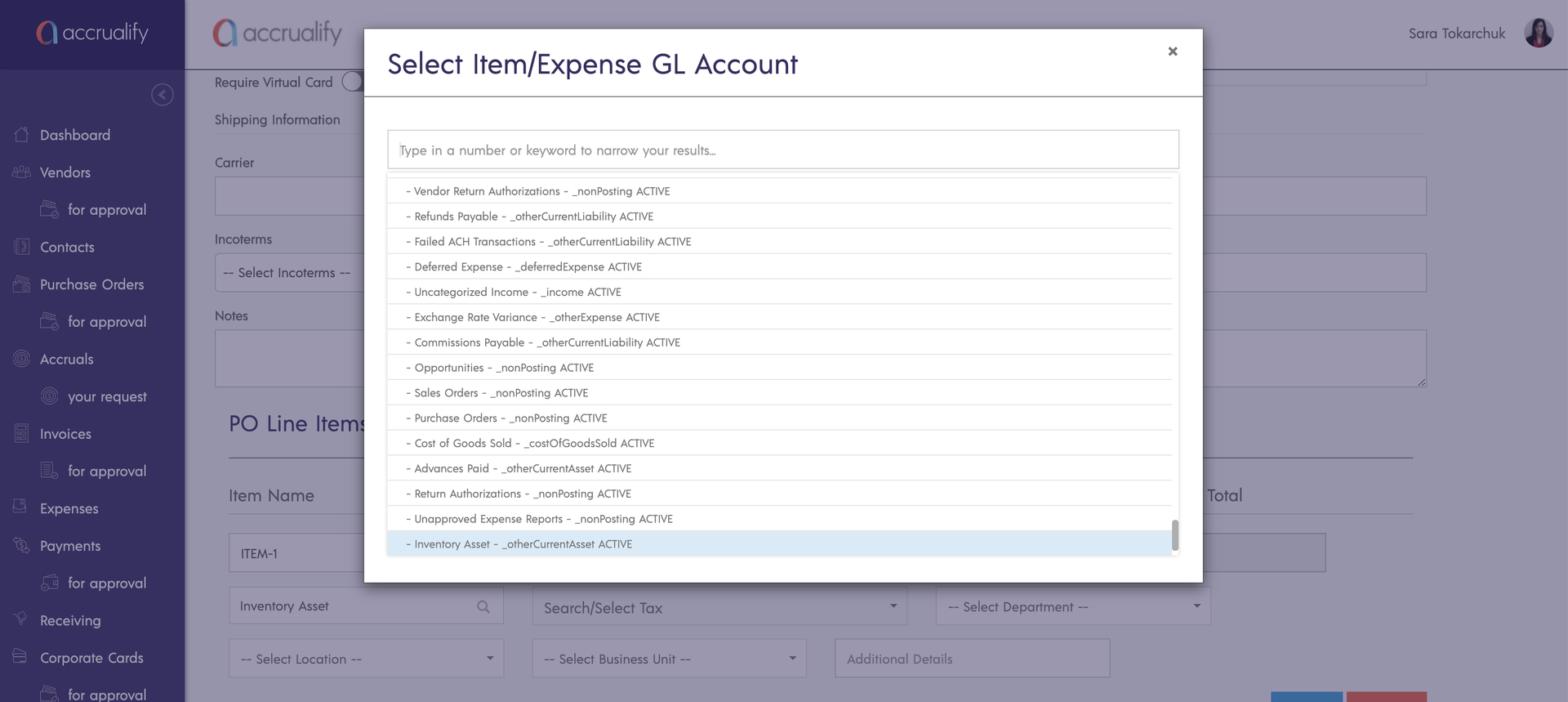 GL Account Look Up Function on the PO Request Form
We've also added the ability to search for a GL account via a type to search form on the PO request form. All accounts are exposed, making it easier for users to find the one they need.

Top-level Filtering on the Invoice Approvals Page
To help sort through a long list of invoices for approval, we've added top level filtering capabilities to narrow down your approval list.

Expense Line Matching Now Available
You can now do 2-way and 3-way matching on expense lines. The processes is similar to matching item lines.

Add Multiple Addresses to Vendors
Accrualify now supports the ability to post multiple addresses and address types to your vendor information pages. Track mailing, payment, and other addresses relevant to your suppliers.

Even More Features Added to the Corporate Card Module
We're constantly adding new features to our new Corporate Card Module! Some new features include statement creation functionality and more!
Additional Platform Updates
UI/UX updates.
Integration improvements or additions to several ERPs.
Various bug fixes.
System performance updates.