We recently updated some features in the Accrualify platform to create a better experience for you and your vendors. Key updates include:

New Unapplied Vendor Credit Section
We've added a new tab in the invoices section that quickly shows you your available vendor credits for application to unpaid invoices.

Even More Features Added to the Corporate Card Module
We're constantly adding new features to our new Corporate Card Module! Some new features include addition of several virtual card specific reports available in the reporting section, virtual card default settings, the ability to force sync journal entries, and more!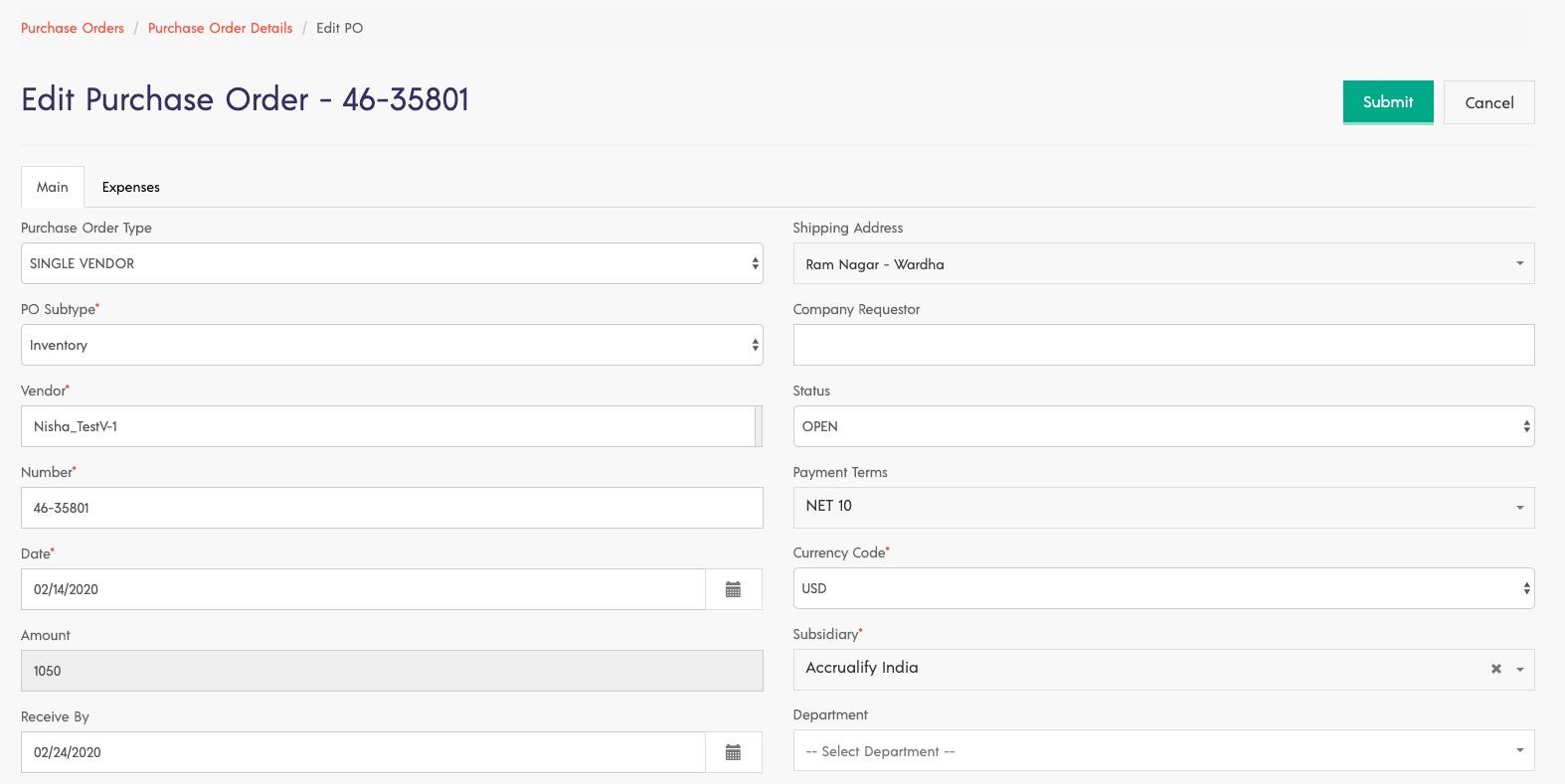 Optimized PO Edit Form
Editing POs no longer requires you to work in a small modal. We've optimized the design and functionality of the PO edit forms for a better experience. We'll be implementing similar changes to other editing forms in our platform.
Additional Platform Updates
UI/UX updates.
Various bug fixes.
System performance updates.