We recently updated some features in the Accrualify platform to create a better experience for you and your vendors. Key updates include: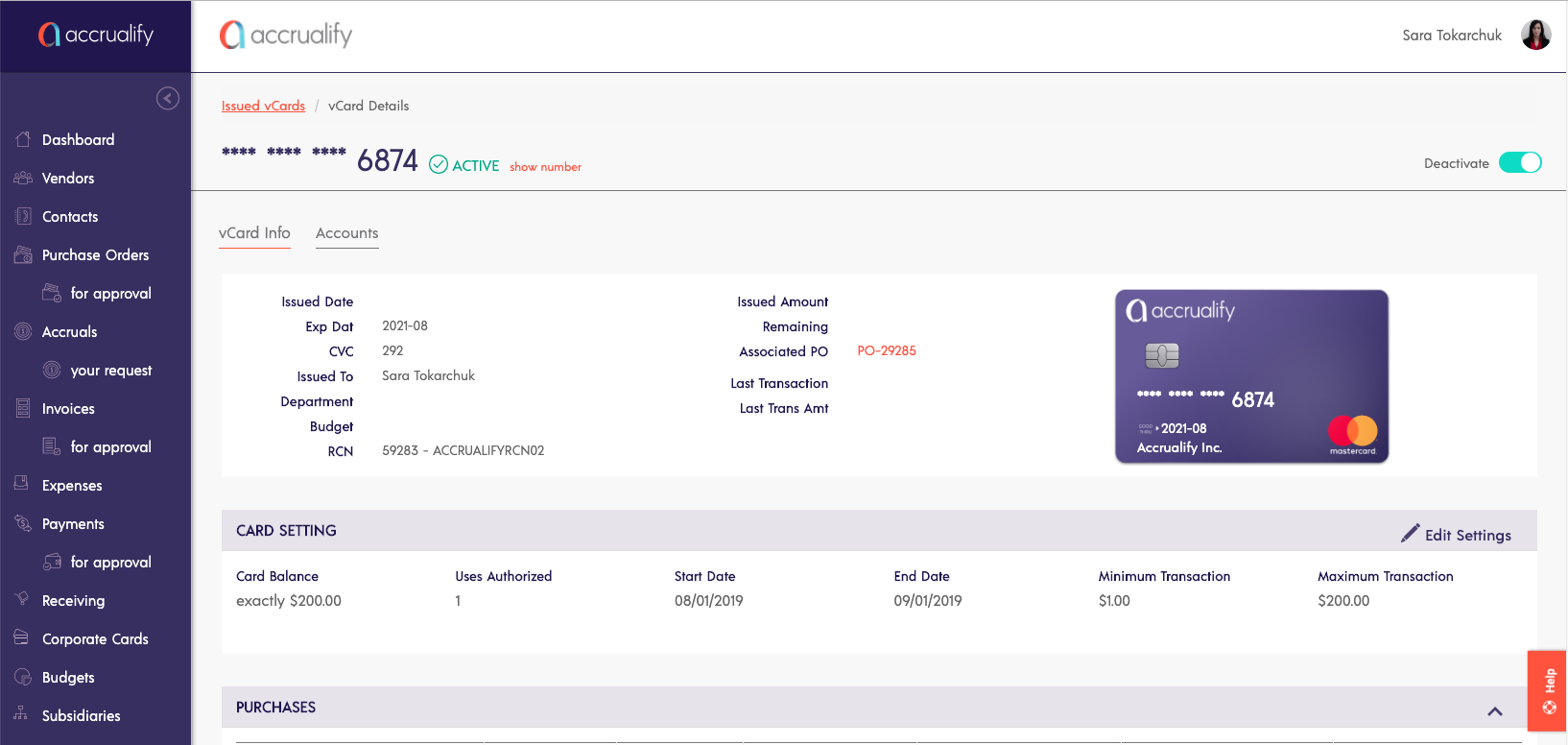 Corporate Card Module *Beta*
We're excited to announce the release of our Corporate Card Module Beta! We've partnered with SVB to create virtual cards from approved POs directly in Accrualify. You'll also be able to manage velocity controls, spend limits, monitor transactions and more. Look for a subsequent email with more details this week! If you are interested in participating in the Beta for this module, please reach out to info@accrualify.com.
Additional Platform Updates
Added additional settings to PO request forms
UI improvements
General perfomance enhancements
Bug fixes