We recently updated some features in the Accrualify platform to create a better experience for you and your vendors. Key updates include: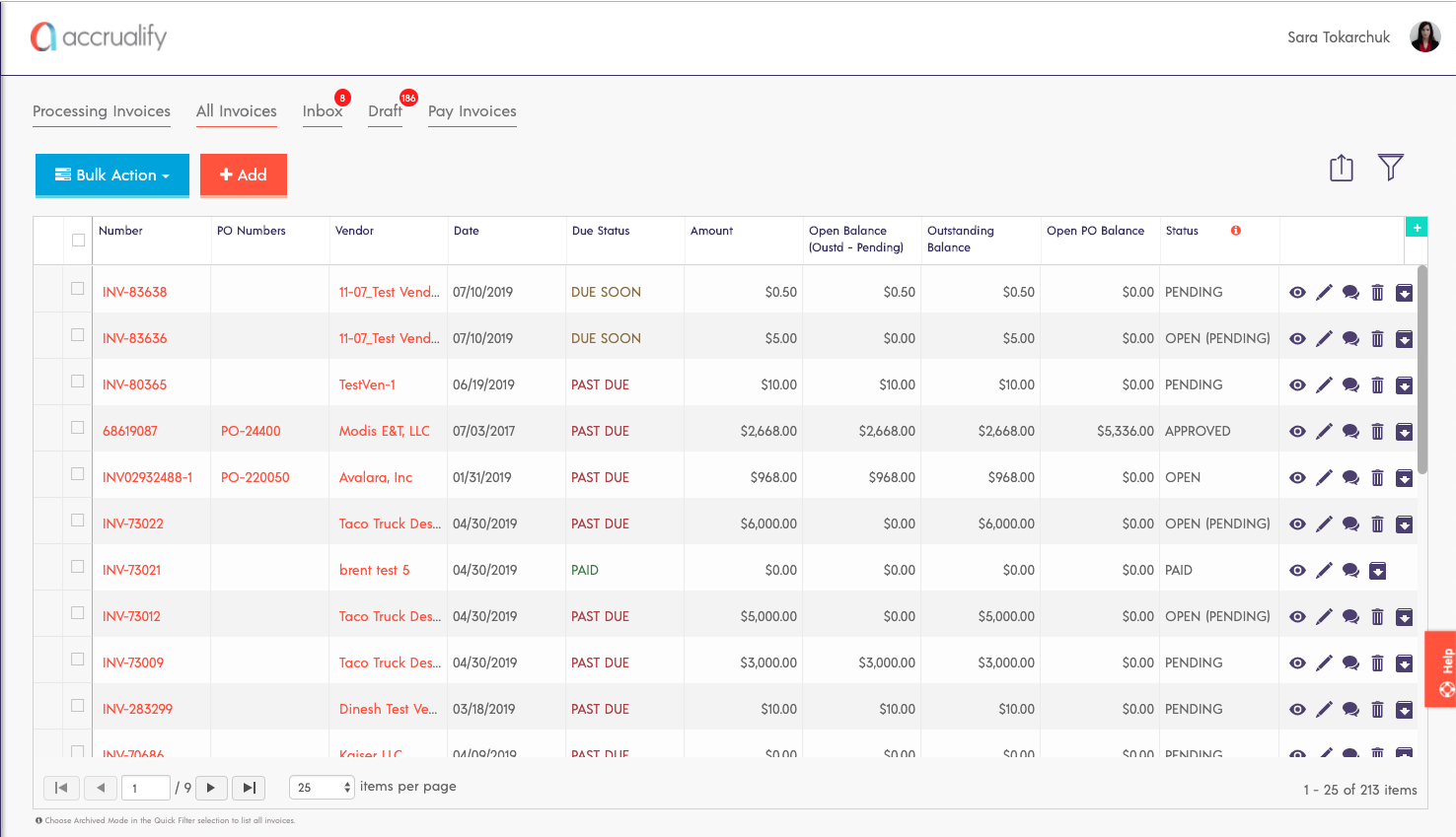 "Processing Invoices" vs "All Invoices" Grids
In an effort to speed up searches, Accrualify has introduced two invoice grids optimized for specific tasks.
The "Processing Invoices" grid is our traditional grid where just invoices in Pending and Open status can be worked on.
The "All invoices" grid will present you with every invoice in any status (excluding NEW invoices found in the inbox) but in a paginated format.
Additional enhancements are in development for the "All Invoices" grid so you can build custom reports and perform more advanced searches.
We will be implementing these grid changes to the PO, Payments, Vendor, and Accrual sections in future releases.
| Grid | Invoice Statuses |
| --- | --- |
| Processing Invoices | PENDING, OPEN |
| All Invoices | PENDING, OPEN, PAID, REJECTED |
| Inbox | NEW |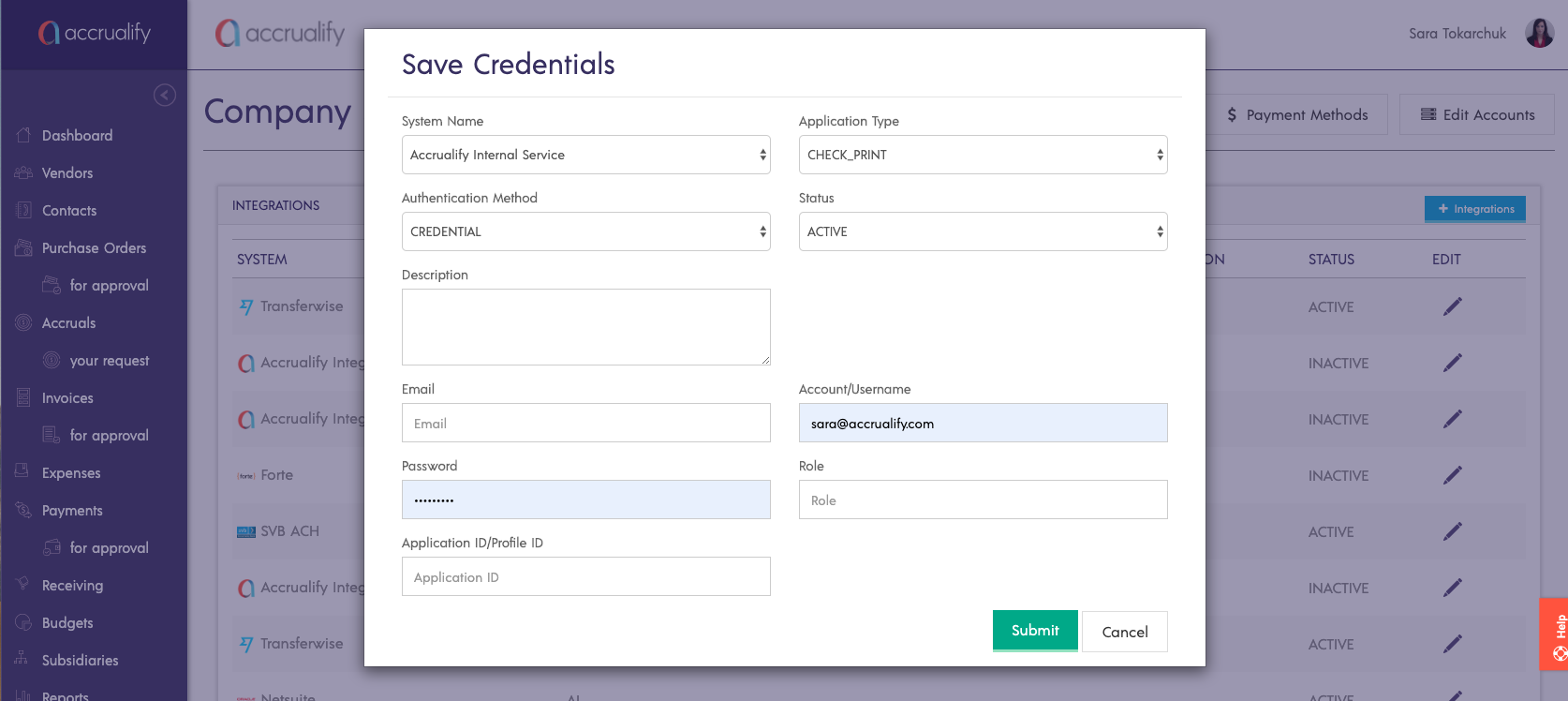 Print Checks Through Intacct
Accrualify users integrated to Intacct can now pay vendors with checks printed through their ERP system. To enable this function, go to your company settings, then click on the "+ Integration" button. In the modal window, then select "Accrualify Internal Service" for the system name, select "CHECK_PRINT" for application type, and use "Credentials" as your authentication method.
Additional Platform Updates
Added additional settings to PO request forms
Added additional inheritance rules to invoices, POs, and payments
Added support for additional international currencies
UI improvements
General perfomance enhancements
Bug fixes