We recently updated some features in the Accrualify platform to create a better experience for you and your vendors. Key updates include:
New Invoice Inbox Layout and Functionality
We gave the Invoice Inbox a makeover and added in some new functionality! Changes include the ability to add new line items from the PDF viewer, edit line items and accounts in an easy to view table format, add shipping and tax under subtotal charges, apply use taxes, and more.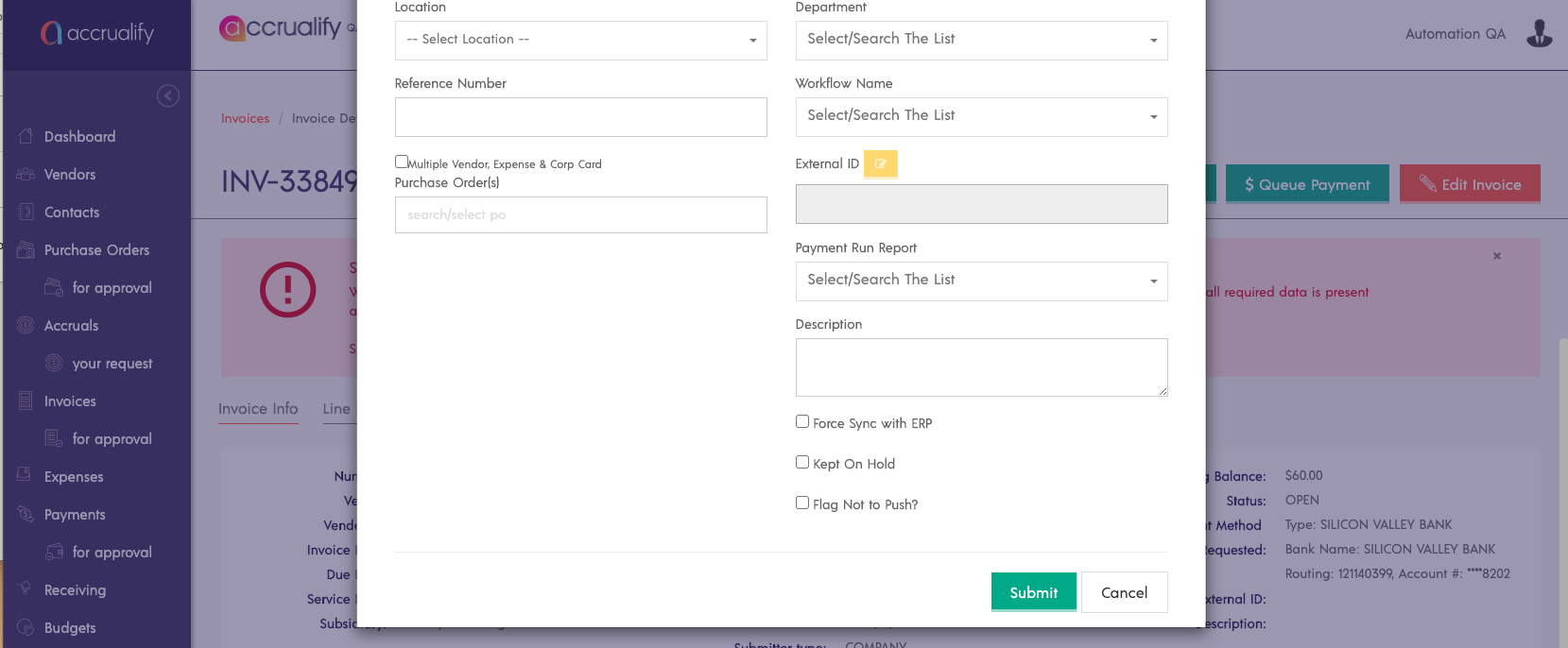 Mark Invoices as "On Hold"
You can now flag invoices as on hold to prevent payment. Just go to the invoice edit settings to set the flag.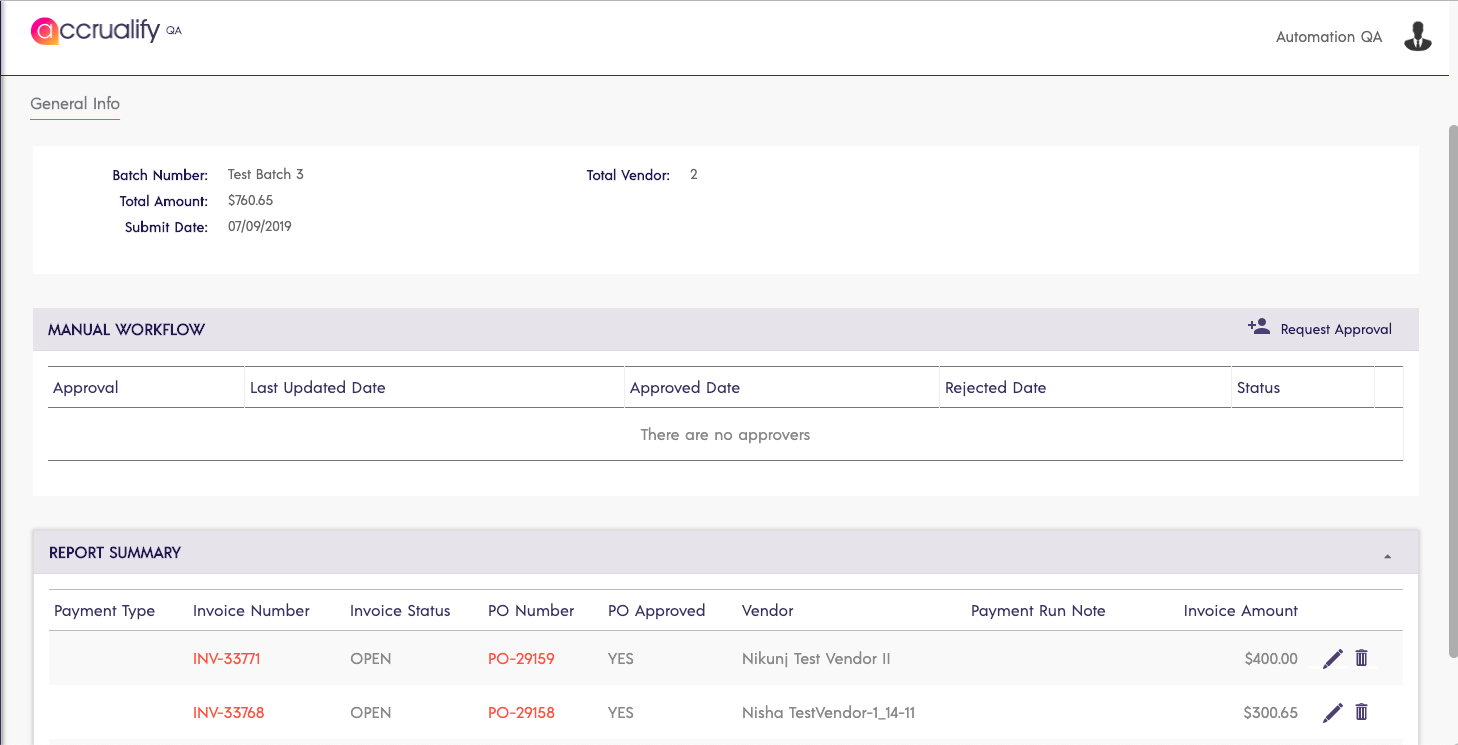 Create and Approve Payment Runs
We've added in the ability to create payment runs. To enable this feature, go to your company invoice settings and click on "Payment Run." Once enabled, you can view batch payments for multiple vendors in one screen and approvers need only approve the run. There will be a "Payment Runs" tab available in the Payments and Payment Approval sections.
Additional Platform Updates
Improvements to NACHA file generation
UI improvements
General perfomance enhancements
Bug fixes