We recently updated some features in the Accrualify platform to create a better experience for you and your vendors. Key updates include:

PO Request Form Settings
To allow for more customization on your PO request forms, we've introduced new PO request form settings. Now you can hide or show the shipping details section and make certain fields required. To access these settings, go to Settings, then click on the Company Defaults button in the top right.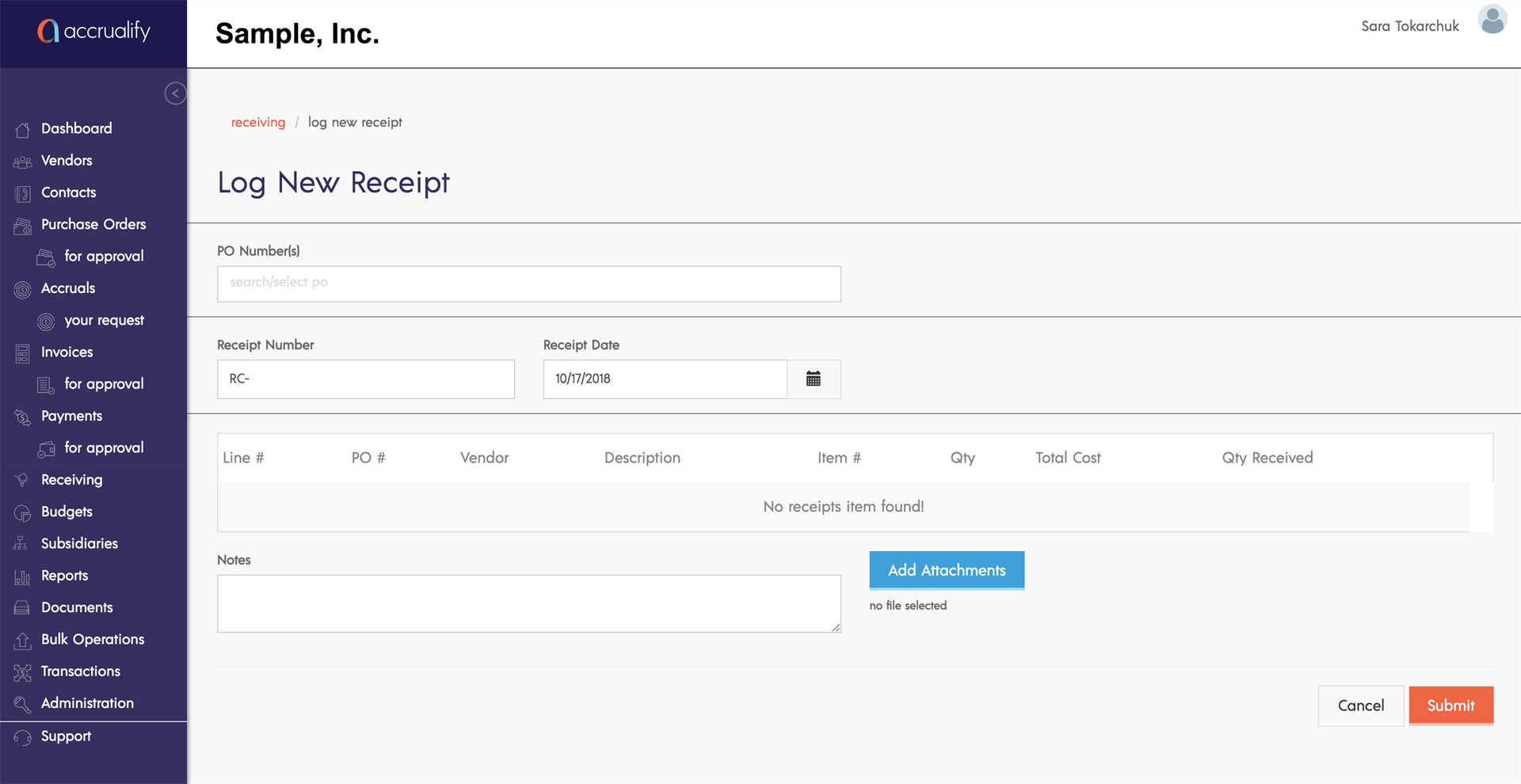 Receiving and 3-Way Matching
You can now receive items against POs and do 3-way matching directly in the Accrualify platform. To enable receiving and 3-way matching, go to your company Settings, click on Company Defaults, and turn on 3-Way Matching and Advanced Receiving. Then assign the rcv_manager role to users you wish to give access to the receipts section of the portal.

Amortization Schedules Pulled in With Invoices
Accrualify can now pull in applied amortization schedules with invoices from NetSuite.
Additional Platform Updates
Chinese language version of Accrualify now available.
Inclusion of Chinese Yuan support.
General bug fixes.
Performance enhancements.