We recently updated some features in the Accrualify platform to create a better experience for you and your vendors. Key updates include:

Easier Navigation in Approval Screens
To make navigating through the approvals screens easier, we have added previous and next navigation to POs, invoices, and payments.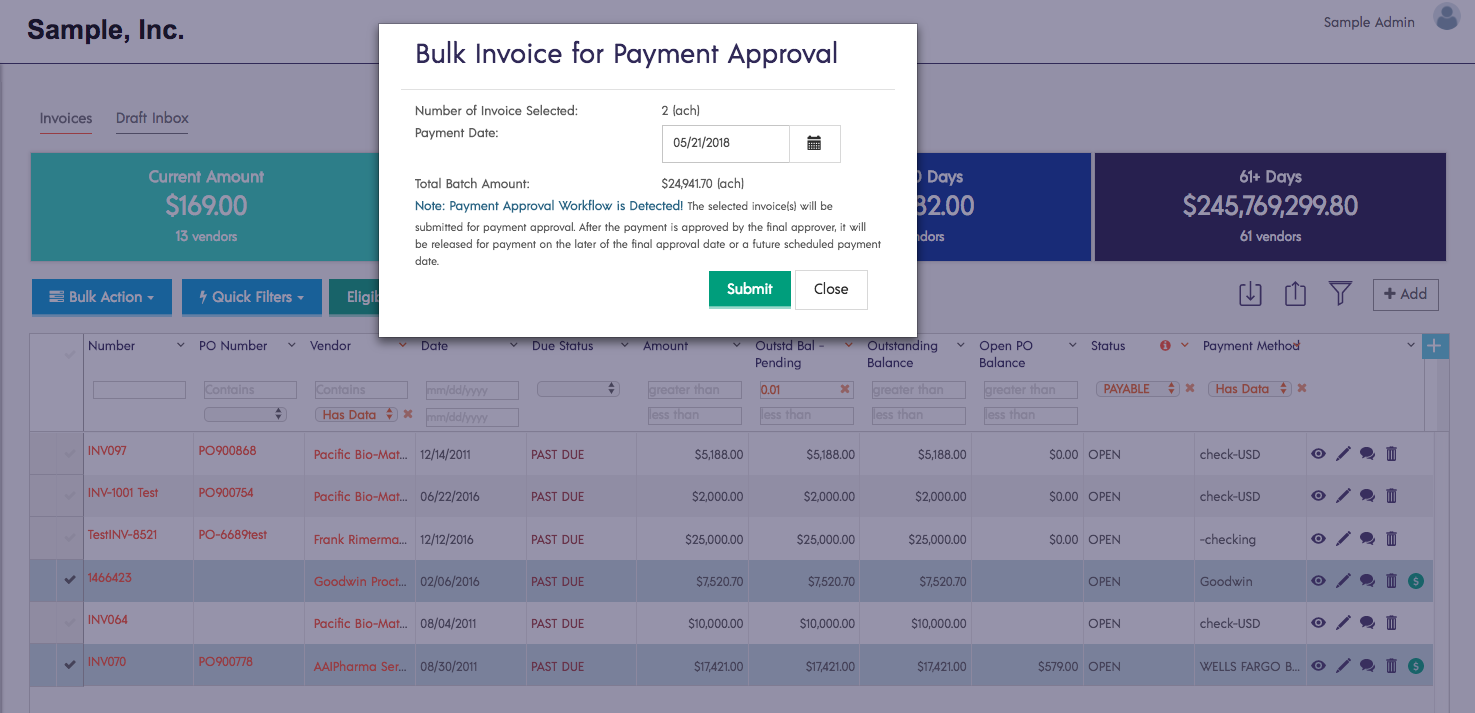 Easier Bulk Schedule Payment
Admins can now schedule payments in bulk in one step. Simply select the invoices you wish to pay, click on the "Bulk Actions" button. Then select "Submit for Payment Approval." This will launch a modal screen in which you can select your preferred payment date.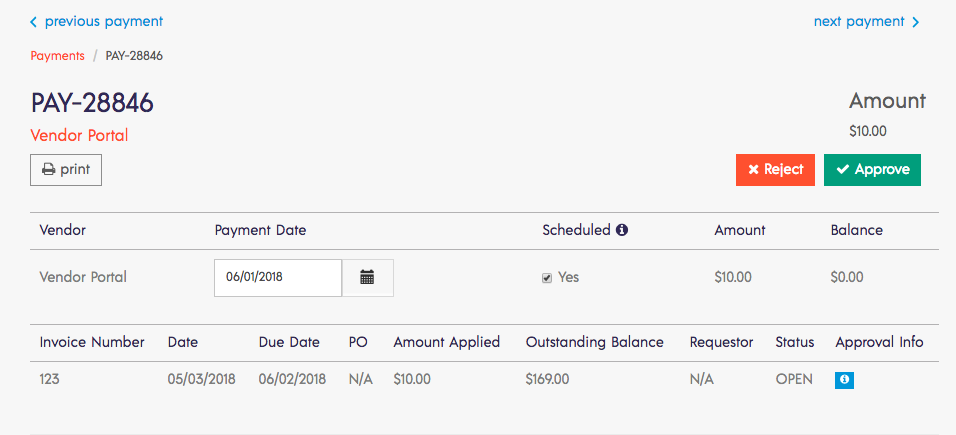 Approvers Can Now Change Payment Dates
Payment approvers can now change scheduled payment dates directly in the payment approval detail screen.

Default Payment Window Setting
Admins can now set a default payment window setting for all invoices. Options include: "current date," "invoice due date," and "3 days before invoice due date." To define this setting, go to "Company Settings" from your avatar, then click on the "Company Default" button to launch the settings modal.
Additional Platform Updates
General performance improvements.
Improvements to the Invoices grid.
Added the ability to remove vendors from failed payments emails.
Fixes to check payment pre-filled information.
Ability to name an accrual campaign.
Error messaging updates.
Simplification of payment setup modal windows.
Various minor bug fixes.