We recently updated some features in the Accrualify platform to create a better experience for you and your vendors. Key updates include: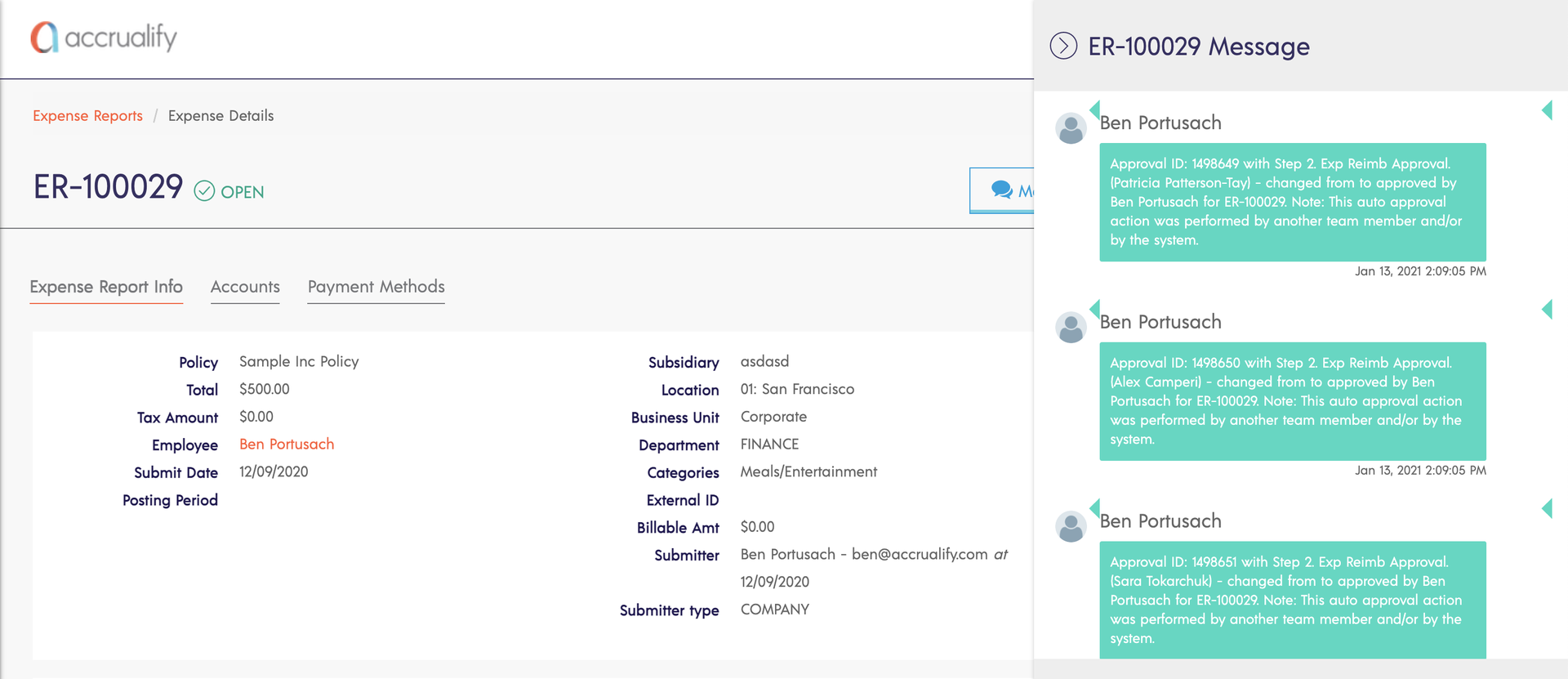 Chat Function Added to Expense Reports
You can now track chat at the expense report detail and approval levels in the Expense Reimbursement Module.

Strictly Enforce Policy Violations for Expenses
There is now a setting you can select to strictly enforce policy violations. Enabling this setting will prevent employees from submitting expenses that don't meet policy requirements.
Additional Platform Updates
Can now add funds to closed POs.
Currency signs fixed on PO PDFs to reflect PO currency.
Assign budgets at the PO line item level.
Link Business Units to Subsidiaries.
Virtual card admins now receive a daily summary email for POs requiring a virtual card to be issued.
Tax ID Required setting added to the Company Defaults in the Vendor section.
UI/UX updates.
Integration improvements or additions to several ERPs.
Various bug fixes.
System performance updates.